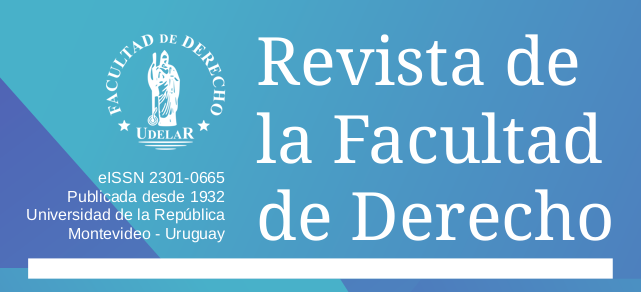 Search
Publication of
Facultad de Derecho. Universidad de la República.

Print version ISSN 0797-8316On-line version ISSN 2301-0665
Mission
The Journal of the Faculty of Law of the University of the Republic is an academic publication, refereed, semi-annual, which aims to contribute to the development of legal science and social sciences, promoting critical and plural analysis on relevant issues Of the different areas of work of the Faculty.