Serviços Personalizados
Journal
Artigo
Links relacionados
Compartilhar
---
versão impressa ISSN 0797-0374versão On-line ISSN 1688-9339
Odontoestomatología vol.23 no.38 Montevideo  2021  Epub 01-Dez-2021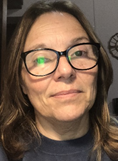 We believe that to learn is to build, to rebuild to verify, and nothing is done without being open to risk in the adventure of the spirit... Paulo Freire.
The School of Dentistry has been striving for equality and nondiscrimination throughout the institution since 2020. The CoGoverned Commission for Equality and Gender of the School of Dentistry was created by Res. No. 52 dated 6/Feb/2020 to this end. This commission was created and started working with the support of the technical team of the Open Commission for Gender Equality of Universidad de la República (CAEG). First, it adopted the Quality with Equality Model, and in late 2020, it began to conduct the first institutional diagnosis of equality and gender in the institution to learn about the collective's reality in terms of gender equality in the academic, administrative, and oral health care areas.
At the end of 2020, the Central Advisory Board (CDC) approved the Ordinance of action in cases of violence, harassment and discrimination, Res. No. 5, dated 22/Dec/2020, which came into force on 5/Apr/2021. This ordinance seeks to promote changes in how people interact in and from the university community, seeking to eradicate any expression of violence, discrimination, and harassment at the workplace and in learning environments.
With this regulatory framework and under the institutional policies on violence, harassment and discrimination approved by the CDC, the Council of the School of Dentistry recognizes the importance of gender equality in our society and in particular, our school's work and academic interactions. This is done in compliance with the Organic Law (Art. 2), which emphasizes gender equality as a fundamental principle in defense of human rights, justice, and social welfare.
Our Council approved the Quality with Gender Equality Policy-Resolution N° 23 dated 3/Jun/2021-that promotes the following:
a) including the Quality with Gender Equality Approach in the academic and administrative management of the school;

b) sustainable actions to create an institutional culture of gender equality, and the reduction of discrimination, harassment, and violence, in addition to gender inequalities and gaps detected by the school, especially those related to worklife balance and sexual harassment (at work and school);

c) continuous improvement based on training and updating the educational community (teachers, students, employees, graduates, and patients) on an ongoing basis, the creation of mechanisms for recording, monitoring, and evaluating progress, as well as integrating a gender perspective in decision making;

d) the participation and commitment of teaching and nonteaching staff, alumni in co-governing bodies, and students, in their various trade organizations and areas of representation;

e) synergies with other services, commissions, and university research and outreach networks, as well as with the entire dental community; and

f) developing academic research and studying issues related to gender violence, discrimination, and harassment in the health system, higher education, and society.
We must remember that
Universidad de la República, among other things, aims to defend human rights, human dignity, and the principles of justice, freedom, and social welfare. Universidad de la República does not tolerate physical or psychological violence, degrading, disrespectful or discriminatory treatment and all the behaviors that cause humiliation, unjustified offense, fear, physical, or emotional damage that may contribute to create an intimidating, offensive, or hostile work or study environment, nor does it tolerate harassment of a sexual, work-related, or academic nature. (CDC Resolution N°6 dated 26/Mar/2019)
The service Equality and Gender Commissions and the application of the new ordinance are a paradigm shift for our school and the university at large since they aim to follow the social processes emerging in Uruguay.
It is everyone's duty to timely prevent and detect situations of violence, raising awareness and training teachers, researchers, students, employees, and patients on the importance of environments that are free of (psychological and/or physical) violence, where everyone can study, work, research and seek oral health care without being discriminated against or harassed. This depends on all of us and on the entire educational community of the School of Dentistry, which is fully committed to the cause.
To be oneself, simply oneself, is so amazing and utterly unique an experience that it's hard to convince oneself so singular a thing happens to everybody... I wish that every human life might be pure transparent freedom. Simone de Beauvoir, 1986.

Dr. Silvana Herou Pereira
Commission for Equality and Gender - Coordinator Focal point for CAEG and UCAVD
 Este es un artículo publicado en acceso abierto bajo una licencia Creative Commons