Services on Demand
Journal
Article
Related links
Share
---
Print version ISSN 1688-8375On-line version ISSN 2393-6606
Enfermería (Montevideo) vol.7 no.2 Montevideo Dec. 2018
Artículos originales
Availability of foods and drinks that comply with Law 19,410 regarding school snacks in Montevideo supermarkets, in 2015
1Universidad Católica del Uruguay. Montevideo, Uruguay. carolinamutilvaa@gmail.com
---
Nutriguía
technical specifications and nutrition facts labels of products found in supermarket aisles. 803 food products were evaluated. In 80% of them it was not possible to evaluate all the nutritional criteria required by law, since the mandatory declaration of nutritional labeling does not include refined sugars, a criterion that is taken into account in order to categorize the snacks as appropriate for educational centers. Of these, 59% were Not Suitable for school meals. In the remaining 20%, the six nutritional criteria of the law were evaluated; and of these, 77% of the products were Not Suitable for school meals. Therefore, a high number of products are Not Suitable for this purpose. Caloric intake, total and saturated fats were the nutritional criteria exceeded in most of the evaluated products. There is a long way to go on the part of the industry to overcome these limitations and offer products in supermarkets that comply with the law.
Key words: Food supplies; Product Sale; School feeding; Healthy eating
Palabras clave: Oferta; Venta de productos; Merienda; Alimentación saludable.
Palavras chave: Oferta; Venda de produtos; Lanche; Alimentação saudável
REFERENCES
1. Organización Mundial de la Salud. Ginebra: OMS; 2011 . Informe sobre la situación mundial de las enfermedades no trasmisibles 2010: Resumen de orientación . Disponible en: http://www.who.int/nmh/publications/ncd_report_summary_es.pdf [ Links ]
2. Organización Mundial de la Salud. Dieta, nutrición y prevención de enfermedades crónicas. Informe de un Grupo Científico de la OMS. Ginebra: OMS; 2003. Serie de Informes Técnicos: 916. Disponible en: http://www.who.int/nutrition/publications/obesity/WHO_TRS_916_spa.pdf?ua=1 [ Links ]
3. Ministerio de Salud Pública. . Montevideo: MSP; 2006 . 1º Encuesta Nacional de Factores de Riesgo de Enfermedades Crónicas No Transmisibles. Disponible en: http://www.msp.gub.uy/sites/default/files/archivos_adjuntos/1er_enfrecnt_2006_1.pdf [ Links ]
4. Organización Mundial de la Salud. Ginebra: OMS; . Estrategia mundial sobre régimen alimentario, actividad física y salud: meta general. Disponible en: http://www.who.int/dietphysicalactivity/strategy/eb11344/strategy_spanish_web.pdf [ Links ]
5. Organización Panamericana de la Salud Washington D.C.: OPS; 2014 . Plan de acción para la prevención del sobrepeso y obesidad en la niñez y la adolescencia. Disponible en: http://www.paho.org/hq/index.php?option=com_docman&task=doc_view&Itemid=270&gid=28899&lang=es [ Links ]
7. Organización Mundial de la Salud. Ginebra: OMS; . Comisión para acabar con la obesidad infantil: Informe de la Comisión para acabar con la obesidad infantil. Disponible en: http://www.who.int/end-childhood-obesity/publications/echo-report/es/ [ Links ]
8. Olivares S, Yáñez R, Díaz N. Publicidad de alimentos y conductas alimentarias en escolares de 5° a 8° básico. Rev. chil. nutr.. 2003 Abr ; 30 (1). Disponible en: http://dx.doi.org/10.4067/S0717-75182003000100005. [ Links ]
9. Organización Mundial de la Salud. Ginebra: OMS; . Informe sobre la situación mundial de las enfermedades no transmisibles 2014. Disponible en: http://www.who.int/nmh/publications/ncd-status-report-2014/es/ [ Links ]
10. Unión Internacional de promoción de la salud y educación para la salud St. Denis: UIPES; 2009 . Generar escuelas promotoras de salud: pautas para promover la salud en la escuela. Disponible en: http://www.iuhpe.org/images/PUBLICATIONS/THEMATIC/HPS/HPSGuidelines_SP.pdf [ Links ]
11. Alimentación saludable en los centros de enseñanza. Normas para su promoción. Ley 19.140 de 11 de octubre. Boletín Diario Oficial, nº 28830, (28 - 10 - 2013). [ Links ]
12. Criterios nutricionales de referencia para el listado de alimentos recomendados. Ministerio de Salud Pública, Ordenanza Ministerial nº 116/104, 11 de marzo 2014 [ Links ]
13. Ministerio de Salud Pública. Montevideo: MSP; 2014. Recomendaciones de buenas prácticas para la implementación de cantinas y quioscos saludables en las instituciones educativas. Disponible en: http://www.msp.gub.uy/sites/default/files/archivos_adjuntos/Manual%20de%20recomendaciones%20de%20Buenas%20Practicas.pdf [ Links ]
14. Ministerio de Salud Pública. Montevideo: MSP; 2014. Lineamientos para la venta y publicidad de alimentos en centros de enseñanza primaria y secundaria públicos y privados del país. Documento técnico. Disponible en: http://www.msp.gub.uy/sites/default/files/archivos_adjuntos/Lineamientos_nutricionales_para_%20la_venta_%20de_%20alimentos_en_centros_educativos_v2.pdf [ Links ]
15. Escuelas promotoras de salud. Montevideo: MSP; . Preguntas frecuentes. Disponible en: http://escpromotorasdesalud.weebly.com/uploads/1/3/9/4/13940309/pregunt as _frecuentes_.pdf [ Links ]
16. Aprobación de resoluciones GMC nº 26/03, 44/03, 46/03 y 47/03 Mercosur. Reglamento Bromatológico Nacional. Decreto nº 117/006, 27 marzo 2014. [ Links ]
17. Ministerio de Salud . Santiago: Minsal; . Ley de Alimentos Manual Etiquetado nutricional. Disponible en: http://www.minsal.cl/ley-de-alimentos-manual-etiquetado-nutricional/ [ Links ]
18. Ministerio de Salud Pública. Montevideo: MSP; . Poder Ejecutivo emitió decreto y proyecto de ley sobre rotulado frontal de alimentos envasados. Disponible en: http://www.msp.gub.uy/noticia/poder-ejecutivo-emiti%C3%B3-decreto-y- proyecto-de-ley-sobre-rotulado-frontal-de-alimentos [ Links ]
19. Sociedad Uruguaya de Aterosclerosis, Sociedad Uruguaya de Cardiología. 1er. Consenso Nacional de Aterosclerosis: Recomendaciones para la prevención y el tratamiento de la Aterosclerosis. Montevideo: Sociedad Uruguaya de Aterosclerosis; 2004. [ Links ]
20. Sociedad Uruguaya de Hipertensión Arterial. Hipertensión Arterial: 3er. Consenso Uruguayo. Montevideo: S.U.H.A.; 2005 [ Links ]
21. Organización Mundial de la Salud. Ginebra: OMS; . Biblioteca electrónica de documentación científica sobre medidas nutricionales: Reducir la ingesta de sodio para reducir la tensión arterial y el riesgo de enfermedades cardiovasculares en adultos . Disponible en: http://www.who.int/elena/titles/sodium_cvd_adults/es/ [ Links ]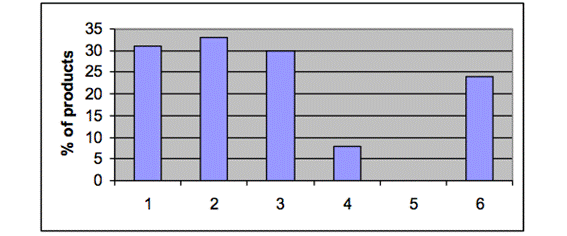 Received: April 01, 2018; Accepted: July 05, 2018
 Este es un artículo publicado en acceso abierto bajo una licencia Creative Commons